Special Blog Post:
Books Recommended
This is the first in an occasional series featuring recommendations from Members of
The Dark Wraith Forums Message Board
, where a
thread
was initiated by the ever-bright and delightfully witty Mr. Shakes, spouse of and consort to
Shakespeare's Sister
. As it turned out, the thread Mr. Shakes started elicited dozens of excellent recommendations from what is an eclectic clientele of intellectuals who make the Message Board an extraordinarily interesting place at which to hang out in this otherwise rather dreary outpost at the frontier of the new century. Without further ado and blathering, below are some of the highlights of that on-going conversation. Links are provided to Barnes & Noble, chosen for my affiliate relationship because it is a blue state company, as opposed to another large vendor of books that is not.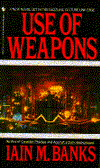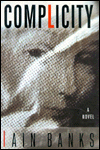 First up is Mr. Shakes, himself: in his own words, "Not very well known in the United States, Iain M. Banks is a highly acclaimed author in Britain and writes both excellent science fiction and award winning non-genre fiction. I'm especially fond of his science fiction novels, which he has used to create a futuristic civilization known as The Culture — a communist utopia run by powerful AI minds and populated both by humans and machines. The stories typically follow the adventures of its Special Circumstances arm, which the all powerful AI Minds use to meddle in the affairs of less developed peoples, with varying degrees of success. Most interesting to me are his suppositions about how society will have to work once we have complete control over our own bodies, our environment and have access to unlimited resources. Readers who enjoy a well crafted and intelligent piece of science fiction should definitely check out his
Use of Weapons
,
Consider Phlebas
,
Excession
and
A Player of Games
. The non-genre novels are published under the name Iain Banks and are for the most part excellent.
Complicity
,
The Crow Road
and his debut novel
The Wasp Factory
, which can best be described as
Lord of The Flies
on steroids, are all worth a look."
From the deliciously blonde blog
BlondeSense
comes Peter of Lone Tree, who offers us
Timeline
, by Michael Crichton, and
Bio-Strike
, by Tom Clancy.
Next comes Andi, host of
confessions of a first-time mother
, who offers her reviews and recommendations: "
Never Let Me Go
, by Kazuo Ishiguro. Brilliant. Also a fairly quick read. I managed it in about a day. I'm also looking forward to immersing myself in another of his books,
Remains of the Day
.
"Ursula K. LeGuin's
The Lathe of Heaven
.
[The Dark Wraith notes that Ursula K. LeGuin is perhaps better known in recent times for fantasy literature, but she became a bright star in the science fiction genre by writing novels that pressed into service her knowledge of anthropology and other subjects to create vividly real worlds of peoples and their cultures.]
The well-read and roundly delightful OddJob affirms the worth of LeGuin's science fiction. He adds
The Mists of Avalon
to Andi's overall recommendations.
Andi continues, "Alison Jolly's
Lucy's Legacy — Sex and Intelligence in Human Evolution
. She's the mother of an old flame of mine, and a well-known and highly respected biologist with a specialty in primates. She's got a new one out as well (well, new to me),
Lords and Lemurs
about Madagascar, which she visits once a year during the active birthing season of the lemur population.
"For more excellent sci-fi, try George R. R. Martin's series, "A Song of Ice and Fire" — beginning with
A Game of Thrones
."
Andi finishes her round with Tad Williams' "Otherland" series, "...starting with
City of Golden Shadow
. It gets a trifle slow in a couple of places, but the last book is especially enthralling."

Rolling along, SB Gypsy of
The Gypsy's Caravan
brings us back to the firmament with this: "I've recently read
Collapse: How Societies Choose to Fail or Succeed
, by Jared Diamond. It was a fascinating take on what can go wrong, and why leaders would let things get to the point of no return. He cites examples of large and small cultures all over the world crashing and dying out, and the reasons that they slide into the downward spiral.
"I've been reading
The Return of Depression Economics
, by Paul R. Krugman, an interesting read, if a little dated (1999). He explains what went on in the world economies thru the '90's and why he thinks things happened the way they did."
Drifting not all that far from the world of economics, SB Gypsy finishes with some sci-fi/fantasy literature, offering a book from the Diana Gabaldon's "Outlander" series entitled,
A Breath of Snow and Ashes
.
SB Gypsy also offers a book from Gayle Greeno's intriguing "Finders-Seekers" trilogy: "For those who love fantasy and cats, I offer
The Ghatti's Tale
."
One of the newer Members of the Message Board comes from her blog called
The Fat Lady Sings
, and she tosses a couple into the ring: "David Eddings'
The Belgariad
is wonderful—as are all the sequels. You just can't go wrong with Asimov either—his "Foundation" trilogy and the "R. Daneel Olivaw" series still satisfy. Then we come to Piers Anthony's
Xanth
and all of its iterations are loads of fun."
From Wild Clover of
Clover's Field
, we have this exposition: "At the moment I've been re-reading some of the Honor Harrington series by David Weber... The books are space opera/space war whose main character is a woman in the RMN. The interplays of personalities, cultures (interstellar) and characterizations are all excellent, as well as the political problems in various star systems. One sees a lot of rather relevant stuff in the political factions both on Manticore (the good guys) and the People's Republic of Haven (the bad guys), especially as our war n Iraq drags on. Some of these folks could be Bushie and his cronies—and when they get into power in Manticore, it sucks about as bad as Bush in power sucks for us. Well, perhaps worse, since Iraq (or Iran for that matter) probably can't destroy the US, while the Peeps could have if the crap kept on. But excellent, excellent books for anyone who likes both battles and stuff like day to day workings on a warship or behind the scenes in government. First book in the series is
On Basilisk Station
. I guarantee that if you read one, you'll want a Treecat (just a teaser). Warning: there's about 12 books and they are addictive."
A running, round-table discussion worked its way into the thread concerning "The Lord of the Rings" trilogy. No one disagreed on the worthiness of the books in the series, although there were criticisms of the movies. As is so often the case, much is lost in rendering onto celluloid what was intended for another mode of appreciation.
That having been said, perhaps one day,
Adventures in The Dark Wraith Forums
will be brought to a major motion picture studio, and everyone will be treated to a box office blockbuster on the scale of Ben Hur and Lord of the Rings.
Or perhaps not.
The next installment in this series will explore recommended literature of a more classical nature, books that have withstood the test of time to please and perplex generations of readers.
If you have recommendations of your own you would like to offer, become a Member of The Dark Wraith Forums Message Board and join the discussion. Your offerings may be included in a future installment in this series here at the blog. And besides the book recommendations thread, discussions across an amazing range of topics are always at the fore; and if you get bored with typing, you can always take a break in the arcade of more than six dozen retro video games in the arcade. The benefits of being a Member are many, although things do tend to get out of hand sometimes, but that's mostly because of Mr. Goat and his slighting comments about my enjoyment of Spam™ as a nutritional staple. And then there was that free-for-all with Mr. Shakes and Peter of Lone Tree getting rather frisky on the
thread about unusual man-parts
, but that incident seems to have passed, now.
The Dark Wraith welcomes those whose tastes run somewhat to the different.